Dialectic knows firsthand the value an internship can provide for young and aspiring engineers. We offer the following internship program tracks:
Electrical Intern
Mechanical Intern
Plumbing Intern
Business Information Modeling (BIM) Intern
Project Management Intern
Business Development Intern
Our internship program extends from early June to mid-August and includes:
40-hour work weeks
Office hours from 8 a.m. – 5 p.m.
Tasks and compensation vary depending on program track.
Perks such as lunch & learns, snacks and beverages and intern-mentor company events
We'll be visiting these local colleges for recruiting events:
KSU Bowling Night w/ Dialectic
Wabash Cannon Bowl
Oct. 24, 2023 | 6:00-9:00 p.m.
KSU Internship & Full-Time Opportunity Discussions
Seaton Hall
Oct. 25, 2023 | 8:00 a.m.-4:00 p.m.
OUR INTERNS LOVED DIALECTIC SO MUCH, THEY SOUGHT FULL-TIME POSITIONS!
---
What type of projects were you able to work on as an intern that were special?
---
"It was nice to be able to do projects that full-time employees are doing. It really helps the transition from intern to full-time because I feel like I've started right where I left off. I didn't have any nerves on the first day because I knew exactly what was expected and the way that everyone worked in the company. It made the transition super easy because by the time the end of the internship rolled around, I was doing projects that a full-time engineer would be doing."
– Hannah, Architectural Designer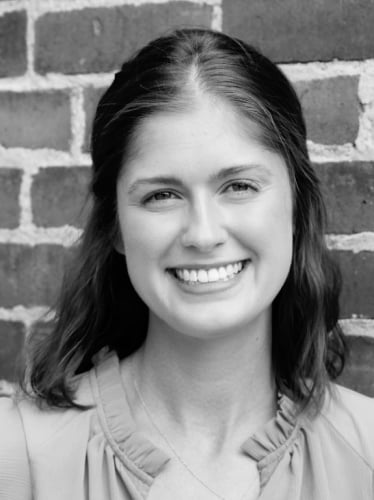 What makes Dialectic stand out to you?
---
"They treat me like I'm a person. I have a 3-year-old at home and if she is ever sick my boss encourages me to take a day off or work from home. There isn't pressure to be in the office until I need to be in the office. He has been amazing about saying, 'Take the time that you need and do what you need for your family. We'll be here when you get back.'"
– Abby, Electrical Designer
What made you want to join full-time?
---
"I enjoyed the environment Dialectic provided. I feel there is a strong support system, which is something I value in where I work. This made the transition from student to employee much easier. There is also great mentorship here, which has helped me to grow in my professional career. I appreciated the opportunity to be doing real world work as an intern. I also liked how much I was learning, which made me very excited to work here full time."
– Mary, Marketing & Sales Associate