MEP Engineering
Experts
At Dialectic Engineering, we rally around the idea that mechanical, electrical and plumbing (MEP) design should prioritize how people use a space, integrating seamlessly into every project. We also know that the best designs are born out of a commitment to collaboration, communication and creativity.
MEP Services
We're experts in MEP engineering. That singular focus allows us to stay ahead of the industry's evolving and complex technology, from large-scale commercial projects to smaller residential jobs.
"They are an excellent partner on projects and with the clients. They're good at understanding what the client's needs are and being able to talk about them in a way that's digestible for everyone."
-

Jake Bush
AIA LEED AP BD+C | Senior Director of Architecture, CESO
MEP Expertise
From restaurants and retail to multifamily and healthcare, we've worked in every vertical and across all 50 states. At Dialectic, we know each industry is unique in its MEP needs. At the same time, our vast experience allows us to bring in innovative ideas from across sectors.
Success Story: The Capital Grille
---
JKRP Architects called on Dialectic to solve a plethora of unique challenges as The Capital Grille moved to a new location in Kansas City's Country Club Plaza district. The 100-year old building previously housed a retail location, requiring significant renovations. The new design featured two kitchens on different levels of the building, bringing another level of complexity to the project. Consistent communication led to proactive planning and quick resolutions to deliver a world-class customer experience.
Learn More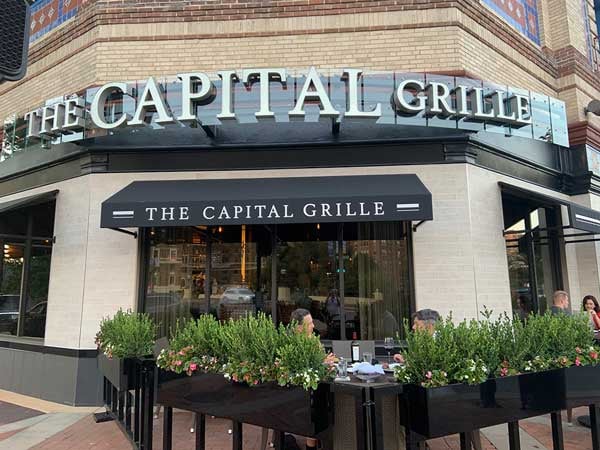 News + Insights
We stay on top of things. Check in here for the latest news and trends in MEP.
About Us
We're a nontraditional mechanical, electrical and plumbing (MEP) engineering firm that prioritizes communication, quality and schedule. Working within a broad range of verticals and with clients across the country, our employee-owners focus on seamlessly integrating technology to enhance how people will interact with the space. Founded in 1988, Dialectic Engineering is a 100% employee-owned firm.